1. Select pre-defined "Parallel Port Device" from the drop-down list: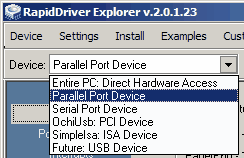 2. Select a parallel port and it's mode (add a port as a "custom port" if not auto-detected by RapidDriver):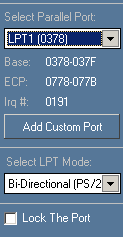 3. Play with the port from GUI:
Screenshot: D25 Pins

Screenshot: LPT registers

Screenshot: Interruptions
Note: Do not forget to enable parallel port interruptions in Control Panel if you want to test this functionality. To do this, run Device Manager then go to the Ports->Parallel PortN->Properties->Port Settings tab page: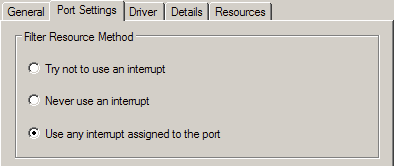 4. Select an example that is written in your preferred programming language (not applicable for RD Explorer edition)
4.1. Select the "Examples | Run Example" main menu item

4.2. Select your compiler, "LPT" group, then click the "Run Compiler and load sample" button.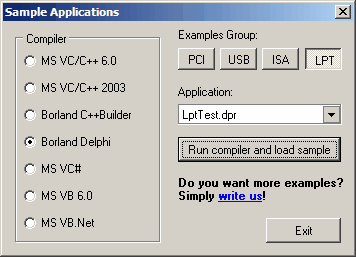 Note: you must keep RapidDriver running in background while you are working with the demo version!